PanOxyl® Announces the Return of its 10% Benzoyl Peroxide Acne Treatment Bar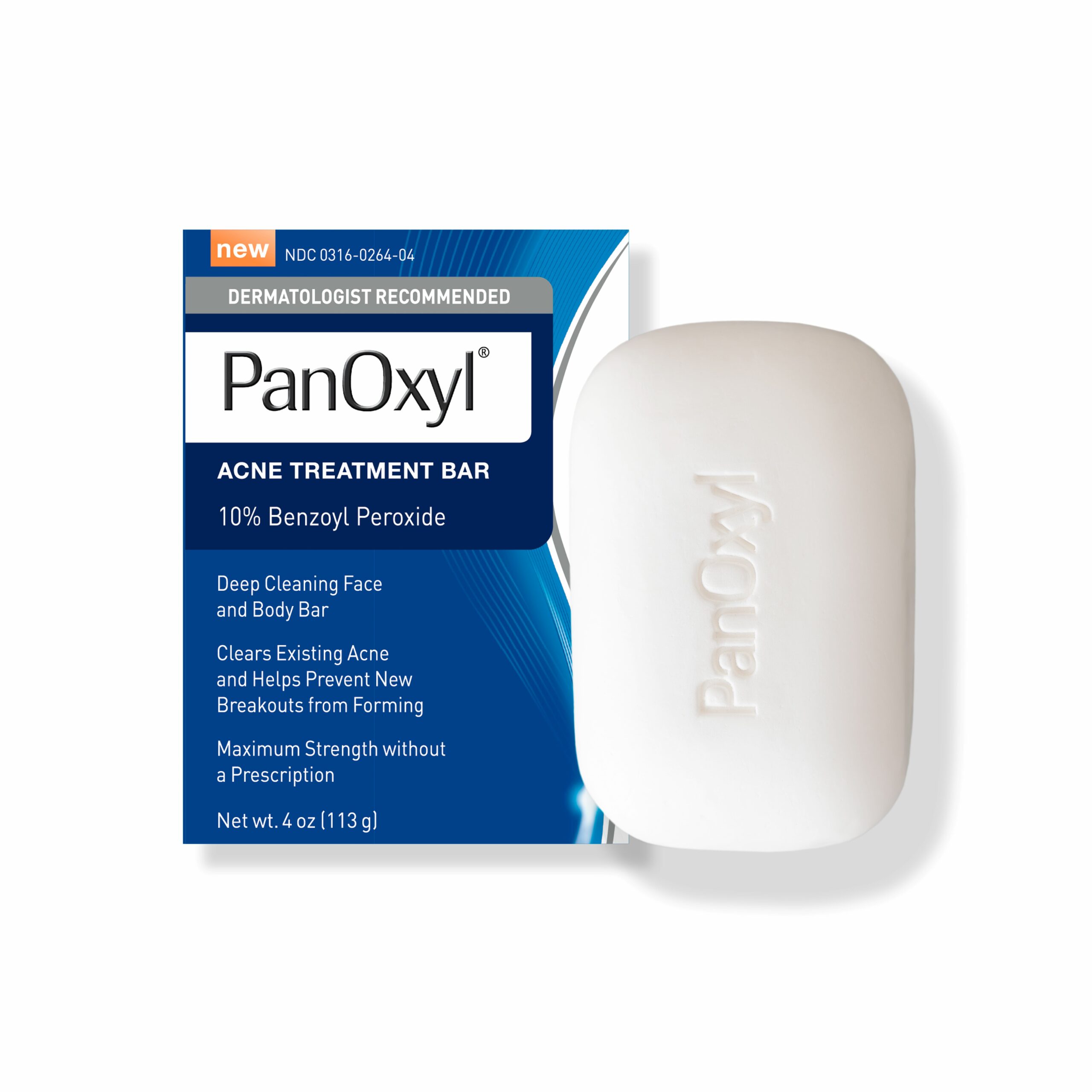 Johnson City, TN. July 18, 2023 -- Crown Therapeutics, a division of Crown Laboratories, Inc., proudly unveils the launch of its PanOxyl 10% Benzoyl Peroxide Acne Treatment Bar. Due to consumer demand, PanOxyl has brought back this beloved product, delivering a powerful solution to those battling acne and promoting clearer, healthier skin.
PanOxyl's Benzoyl Peroxide acne wash formulas, long recognized as the go-to solution for individuals seeking fast and effective treatment for acne, will now be available in a convenient bar format. This dermatologist-tested formula is gentle enough for daily use and suitable for various skin types on both the face and body. PanOxyl provides a deep cleanse while combating acne-causing bacteria, unclogging pores, and preventing new breakouts from forming.
"Acne is a common skin concern that affects millions of people worldwide – 83% of people will actually suffer from acne at some point in their lives," said Dr. Suneel Chilukuri, Board Certified Dermatologist. "PanOxyl has been my go-to recommendation since residency, and I am thrilled about the reintroduction of the PanOxyl 10% Benzoyl Peroxide Acne Treatment Bar. Its powerful formulation, combined with the convenience of a bar soap, provides my patients with an accessible and effective solution to help manage their acne and achieve clearer, healthier skin."
"We are delighted to reintroduce the PanOxyl 10% Benzoyl Peroxide Acne Treatment Bar to our product lineup," said Steve Gallopo, EVP and General Manager of Crown Therapeutics. "This decision was fueled by demand from our loyal customers who have praised the product's efficacy. At Crown, we value our customers' feedback and are committed to providing them with products that truly make a difference."
With a portfolio of products formulated with trusted ingredients, PanOxyl helps users achieve clearer, healthier skin. The brand's commitment to dermatologist-backed solutions has made it a trusted name in the skincare industry. The PanOxyl 10% Benzoyl Peroxide Acne Treatment bar is now available on Amazon and will be available soon at Walmart, CVS, Kroger, Rite Aid, and various regional retailers nationwide.
About PanOxyl®
Known for its #1 selling acne wash in the United States, PanOxyl offers a dermatologist recommended line of products designed to clear, treat, and prevent acne to reveal your best-looking skin. Always backed by science, PanOxyl has been used and trusted by millions around the world for the last 45 years. For more information about PanOxyl or its products, visit https://www.panoxyl.com/.